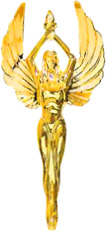 Customer Support and Ordering Problems Page - Answers Below
Need Customer Support?


We've been in business and online for over a decade with tens of thousands of online transactions. We are aware that time to time unique problems can occur with an order, shipping or delivery. The sooner you contact us with a delivery issue, the quicker we can inform the carrier (UPS, FedEx or the U.S. Post Office) of any address correction or directions needed to get your package to you ASAP.

REFUND POLICY:
For our Refund Policies, click here.

EXCITING CHANGES!


OTHER NEWS FOR OUR REGULAR CUSTOMERS AND RETAIL MERCHANTS:

We completed our move to a larger commercial facility the first of the year, staffing has more than doubled and we truly enjoy the new facility both personally and professionally. We are adding still another location specifically for extra office staffing so we can ship your orders as quickly and efficiently as possible and to minimize time it takes to get through on the phone hopefully to take every call immediately. We still use live phone answering only - no automated systems. If you call and get the answering machine, that means everyone is on line with another person. Rather than you're being on hold for who-knows-how-long, leave a message and we'll call you right back. If it is an evening call, we'll call you the next day.

H
AVING PROBLEMS TRYING TO ORDER ONLINE ONLINE OR PREFER NOT TO ORDER ONLINE?
email us at
guardianofeden12@gmail.com
Email your order.
Some people will send us their order via email with their MasterCard or Visa credit or debit card information. While our end is secure, however, we cannot account for the security of your computer. It is critical, however, that you provide exact information: and we would prefer to do this via telephone to avoid miscommunication and greater security. WE PREFER YOU DO NOT EMAIL CREDIT OR ATM CARD INFORMATION FOR REASONS OF SECURITY OF YOUR INFORMATION. Phone us instead.

If you send the information, to process your order we MUST have:

Exact name as appears on the credit/debit card
The billing./invoice address for the credit/debit card (not the delivery address if this is different)
The expiration date of the card
The 3 digit code on the back of the card (last three small numbers.)

In the email, also advise us if your shipping address is different and what you are ordering.



PLEASE MENTION "ORDER" in the subject line of your email!

We receive a HUGE number of emails including a lot of spam and junk emails. This helps us spot your order quickly.

We will send back a confirmation email.

(Our response and confirmation will NOT be an automated response, but personal and specific to your order sent by a real person).




3. Mail in your order - by check, money order, or MasterCard/Visa debit or credit card
Some people do not have a credit or debit or just do not want to give out any account or credit/debit card information b phone or Internet. If so, you can mail in your order with a check (we do accept personal checks) or money order.
Go to our order form by clicking here.
If you do not have a computer to print off the order form, just note to us what you are ordering on a piece of paper and mail it to us
(address is at the bottom of the order blank)
Please give us either a contact phone number or email address in case we need to contact you to clarify what you are ordering.
You also could mail in your order via your MasterCard or Visa debit or credit card.
4. Have us send you an e-invoice by email
If you wish, we could send you an e-invoice for your order to pay via your MasterCard, Visa Card or checking account.
Just let us know what you want to order and we will email back. PLEASE STATE "ORDER" somewhere in the subject line of your email so we can easily spot it. This also avoids your email being automatically sent to a "junk mail" folder like some many email providers now do given all the spam.
Just tell us in your email what you are ordering and where you wish it shipped. We will email back an e-invoice.
(This usually takes a few hours as all orders are handled by real people, not machines and we receive many emails on all different topics. If we do not respond, this meant one for the many levels of email transmission companies - on your end or ours - rejected the email for fear of virus. This is, unfortunately, becoming to common. If we do not respond, it is because we did not receive your email - try again or phone us.
PLEASE DO NOT PUT ANY ATTACHMENTS TO YOUR EMAIL. Whatever you are sending, put it in the main body of the email. We NEVER open attachments for the virus danger.
TO GO DIRECTLY TO COMPLETE PRODUCT ORDERING - CLICK HERE
To return to Main Page - Click here
About Us
WE SUGGEST USING PAYPAL FOR YOUR PAYMENTS.

Having a problem ordering online?
352 563-5200 Eastern Time, Mon-Fri except major holidays, 9am to 5pm
To Order By Mail
Do not want to use Credit/Debit/ATM card?
To order by
Check or Money Order click here.

To email us:
guardianofeden12@gmail.com
Home Page
About Us