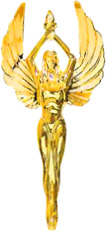 GUARDIAN OF EDEN
To contact us by email: guardianofeden12@gmail.com


Guardian Of Eden

(R)

is one of the largest supplier of independent natural health supplement retail stores in the USA, and provides for licensed medical doctors (MDs), clinics, alternative and natural health professionals, water treatment facilities, commercial aquariums, dairy farms, commercial fruit and berry growers, veterinarians, and thousands of individuals for personal use.

Guardian Of Eden

(R)

source materials and product offerings are discussed in The One-Minute-Cure by Madison Cavanaugh, Dr. Rowen's Second Opinion Newsletter. The benefits of 35% food grade hydrogen peroxide has been presented for decades from such authorities as Dr. David G. Williams and in many authoritative books including

Hydrogen Peroxide: Medical Miracle by William Campbell Douglass II

,

Flood Your Body with Oxygen

by Ed Mccabe

and

Hydrogen Peroxide & Ozone

by Conrad LeBeau.

Please review the pages of the product you are considering and note the dozens and dozens of university and medical school studies, doctors, PhDs, BioChemists and other recognized professionals cited in support of the product or product ingredients.