DFWX.com Recommendations
Scroll down for list
(This is a HUGE section of DFWX & GROWING!)

DFWX.com does not sell advertising space, so these recommendations are made only due to wedding experience.


Wedding Photography

Affordable Wedding Photographer
A unique offering that is very easy on your budget while offering a large collection of

photographs to capture the emotion and excitement of your special occasion.(A+)
CLICK ON TOPIC TO GO TO HUGE PHOTOGRAPHY SECTION>>>
DFW Greater Metroplex Area - Affordable Wedding Photography
SAMPLE WEDDING PHOTOS - CLICK HERE

Certified Wedding Consultants
If your wedding is formal, costly, or a Theme wedding, a wedding consultant not only will make your wedding MUCH easier - but actually can save you money and terrible disappointment. They know what professionals to hire, what are fair prices, what to beware of, and spot the pitfalls. Mostly, the eliminate the stress!
The Consultants and Coordinators listed below are Certified and proven.
Hon. Mark Ovard
Elsa Archangel, CWC
Certified Wedding Coordinator
Interior Design & Accessory Consultant
4902 Spring Creek
Arlington, Texas 76017
817 572-2724
Click here to visit Elsa's web site!

Brenda Davidson, CWC
Certified Wedding Consultant
Weddings from the Heart
940 391-0361
Click here to visit Brenda's web site!

Regina Nadine Adams
Regina's A Touch of Elegance
Certified Wedding Consultant & Coordinator
Special Events Planner - Complete Wedding Service
972 223-7649


ENVELOPE ADDRESSING>>>
The wedding consultants know that for
wonderful envelope addressing - talk
to Andi Saunders. This adds elegance
(and ease) to your addressing...
AJ's
Envelopes Addressed by
Andi Saunders
972 618-0906
Click here to go to Andi's web site!
Harley Honeymoon (B+ Costly but nice)

Packing into a cruise ship filled with seniors or broiling on a beach in Mexico might be all right for some people - and riding around the block in a cushy white limousine might be ok to - if you're a wimp.
Why not come to the wedding with class, have a honeymoon you'll actually enjoy, and show the in-laws that just because your marrying does not mean you are putting on the ball-and-chain.
You can rent a beautiful Harley, many to select from, for a day, week or month - unlimited miles - helmet and insurance included. Great for the wedding photos and what an exit! Go anywhere in the USA. Who knows, after she'll probably let you buy a bike.
BOAR BIKERS has many beautiful Harley Davidsons you can rent for a fraction of buying (ever price a Harley lately?) These bikes are in outstanding condition.
Rental Rates:
Includes Insurance and DOT helmet
Half day (Mon-Thurs): $85.00 sportster
$100.00 big twin
1 day: $150
2 days: $290
3 days: $415
4 days: $540
5 days: $640
6 days: $765
7 days: $865
Each addl. day is $125
You have unlimited miles and there is no mileage charge
Includes DOT helmet (if you want to wear one with extra helmet rental avail.), Liability insurance, and injury coverage to $500,000.
Rental requirements:
$50 reservation deposit
$1,000 credit card deposit unless you take the collision damage waiver ($10 a day) -
which we recommend - which also reduces the deposit to $500
At least 25 years old, year experience on a bike at least 600 cc, and valid motorcycle drivers license
Toll Free: 1 900 RENT HOG
Boar Bikers
1137 Conyevor #105
Dallas, Texas 75247 (Go back to Home Page)

Marry in an Airplane?
To marry in a small aircraft, this fella probably can set it up for you: And we can find the officiant willing to go up with you!
Ask for Lou -
2900 West Hicks Road (Hicks Field)
Hanger #16-3
Fort Worth, Texas 76131
(817) 439-3033
DID YOU KNOW DFW airport has a chapel at each terminal? Or you can marry at the terminal...
we've conducted many weddings for couples who hop on the airplane ASAP for their honeymoon. We also have many couples who stop by Irving (972) 445-1329 all hours on the way to DFW Airport.


Western Country Western Wear & Supplies (A+)
We HIGHLY recommend "Hazel's Rawhide Western Store" for a complete line of western wedding wear - and West clothing in general. She handles Western wedding dresses, tuxedos and lots, lots more. Hazels has been featured in many North Texas Bridal shows and it is certainly worth the drive! (Tell her "Paul and Mark sent ya" - she'll get a kick outa that. The proprietor is "Judy".
Hazel's Rawhide Western Wedding & Specialty Store
855 N.E. Alsbury Blvd #800
Burleson, Texas 76028
(817) 295-7725
South on 35 out of Ft Worth
Exit Alsbury - go Right and it's on your left

DFW Metroplex Area - Need Affordable Wedding Photography?
Consultants:
Affordable Affairs...
Complete Wedding & Consulting Services


| | | | |
| --- | --- | --- | --- |
| Invitations | Catering | Balloons | Wedding Gowns |
| Decorating | Invitations | Cakes | Photography |
Everything for cakes to catering, tuxedos and bridal gowns, limousines to flowers - it does not get any easier than this. She will take all the stress out of your wedding day plans. Highly recommended.
Ask for Janet 972-509-8985

Locations

Rose Chapel -If you want a beautiful wedding chapel - but also are on a tight budget, we HIGHLY recommend the Rose Chapel!

This is a WONDERFUL Location. A hundred+ year old church that is a REAL church - stained glass and great reception room PLUS a HUGE ballroom with bar in the back.

The prices are VERY reasonable and as the only thing they do is rent the location they are not try to sell you lots of stuff. Plus the will decorate it with beautiful floral arrangements. We conducted the first wedding there and many since - the Rose Chapel has been featured in the Ft. Worth Star Telegram. Tell them "Mark" told you to call...
(817) 921-3939
1519 Lipcomb
Ft. Worth, Texas 76104

Thistle Hill - Classic museum house


Thistle Hill is a premier wedding location and a Tarrent Co. Wedding hot spot. We have officiated over 100 weddings there. Feature? Beautiful stair case! Go look-see. This is NOT a discount location, but it is very beautiful!

1509 Pennsylvania
Fort Worth, Texas 76104
(817) 336-1212
Another beautiful classic home is the Eldelman-McFarlin House and

we have officiated about 2 dozen very beautiful weddings there.

Fort Worth Botanical Gardens: on N. on University off I 30 (A-)
We have officiated over 100 weddings at the Botanical Gardens and it remains a favorite outdoor site. They charge $150 with multiple sites to selection from (2 hour period) and last we heard the charge is $150. They do have restrictions more than some couples wish. (For couple only or small groups that do not want to pay $150, you can marry across the street at Trinity Park for free and then visit the Gardens for free.)
(817) 871-7686 - for the Gardens
(817) 247-1370 for officiant (minister or JP)
Fort Worth Water Gardens: located near downtown right off I 30 (FREE!)
This location is free to use with many spots to select from. Have officiated dozens of weddings there. It is free to use.

Dallas Arboretum: (A++)
This is a very popular spot with many sites to select from - indoors, outdoors or gazebo. Overlooking White Rock lake. It is
possibly the most beautiful outdoor location in the metroplex. I grew up near this location and as a child used to play on the estate before made into an Arboretum. Even if you do not marry there, you really should see the Dallas Arboretum on Garland Rd. in Dallas.
White Rock Lake:
There are too many sites at White Rock lake to name. Pick your spot. We have officiated weddings on docks, under trees, at the Dreyfus Club and Winfree Point (Hon. Mark Ovard's high school prom dance was at Winfree point back-when...) and the Big Thicket.
To reserve the Dreyfus Club or Winfree Point - contact the Dallas Parks Dept. in blue section of phone book or information. For other locations, just pick your spot! For officiant - (972) 445-1329

Haggard Park - Plano
We have officiated at least 50 weddings there. Big Gazebo on 15th street. Contact Plano Parks Dept.


Heritage Park & The Garden Center - Irving
Lighted gazebo and we offer a special price for weddings we officiate there. You also can rent the small building (cheaply) for the reception. There also is the indoor Irving Garden Center on Senter St. between Shady Grove and 6th street - also cheap to rent. The Garden Center has a kitchen, chairs, stained glass and big trees.
North on Northgate (west of Story) is Victoria Park which has a rustic outdoor am phi-theater - couples have used this for torch lit night weddings and many others - duck pond at the back of the park.
For details, call Irving Parks Dept. For officiant to conduct the wedding - call (972) 445-1329

Arlington Lake House:
While not the most beautiful inside - the price certainly is right! Right on the lake and with a chitchatted in the back, you can rent this lake house for the entire day for under $200. We have officiated about 10 weddings there. Call the Arlington Parks Department for reservations.

MARRY AT ANTARI...
The Dallas skyline is defined by Atari - the dandelion of the downtown skyline. There are three levels - all of which rotate giving a full view of Dallas in all directions. The lower level has private reception rooms, the middle level has exquisite dining, and the top level is the bar.
Couples have married on each level - from small groups to receptions. The night owls particularly enjoy the lights of Dallas in the background... and forever after when you see the Dallas skyline, you can have fond memories of you special day.
(Home Page)
Big Costly Wedding or Quickie Courthouse Wedding?
Many couples think the choice is being a big, costly formal wedding OR a 1-minute quickie wedding in a government office after waiting in a hallway.
LOOKING FOR THAT WONDERFULLY ROMANTIC LITTLE CHAPEL OR CHURCH
with NO fuss, NO judgmentalism, and NOT draining your money and time?
In the center of the Metroplex is a BEAUTIFUL old chapel for non-denominational, Christian or non-religious civil marriage ceremonies. No witnesses required, couple-only is not rare - or bring your small group of relatives/friends. No fuss, no questioning and the ceremony will be sincere, real, meaningful and truly your unique special day - for the rest of your lives together. You decide the nature of ceremony and vows you wish - in detail or just say whether you wish it religious or not. You can read the ceremonies and vows on the website if wish (not required) or may any changes you wish. It is YOUR marriage, not the courthouse's wedding.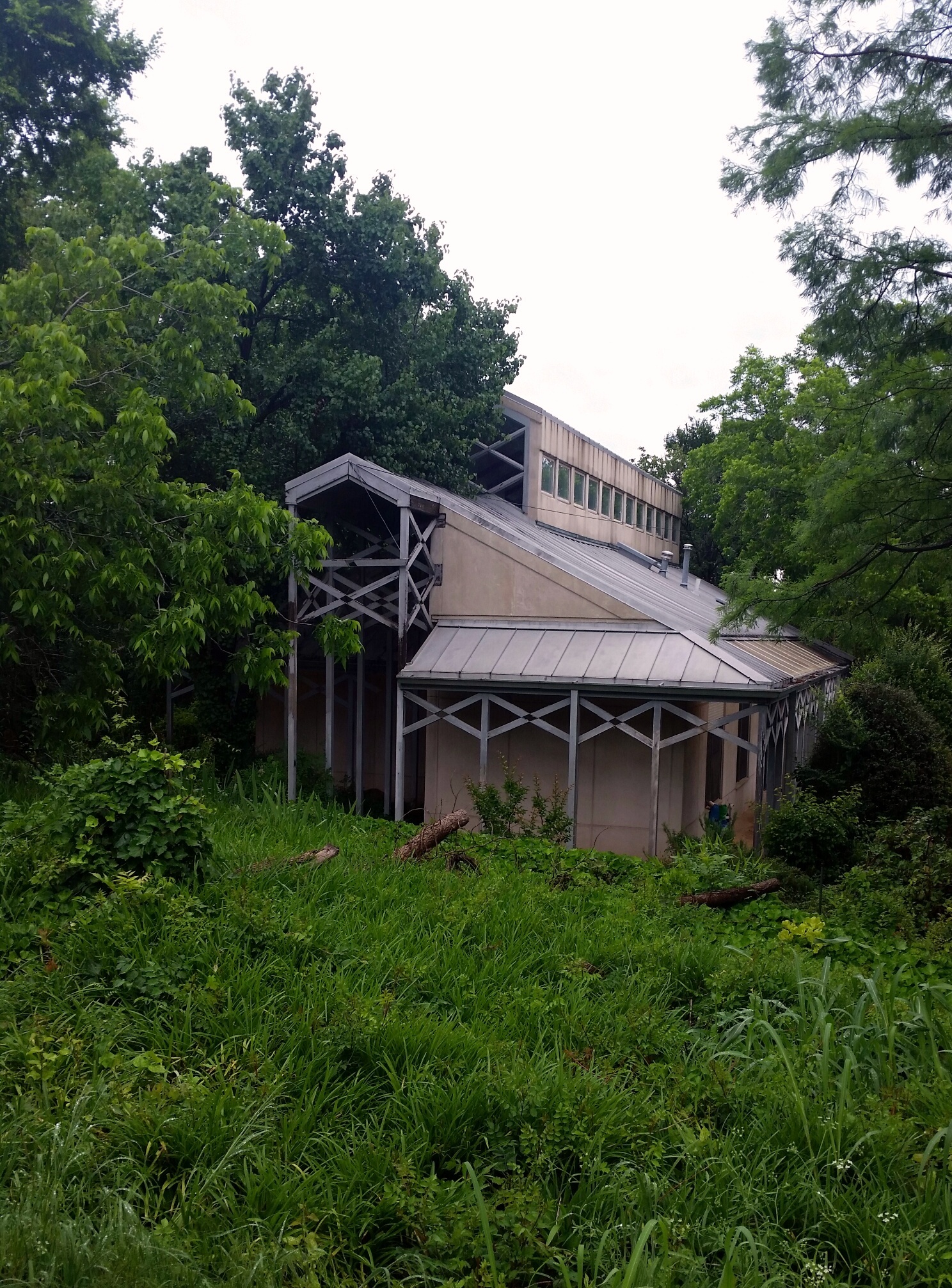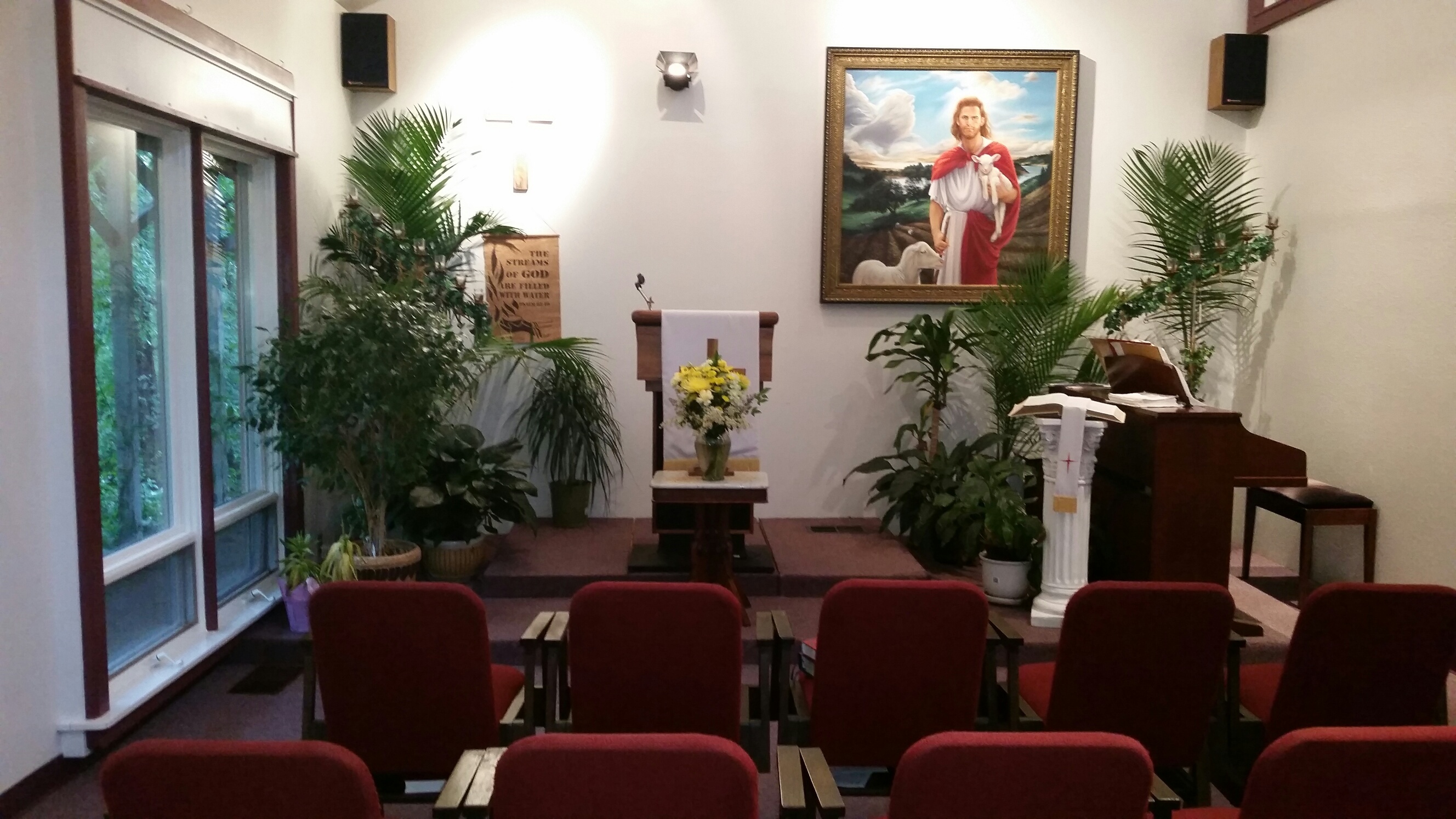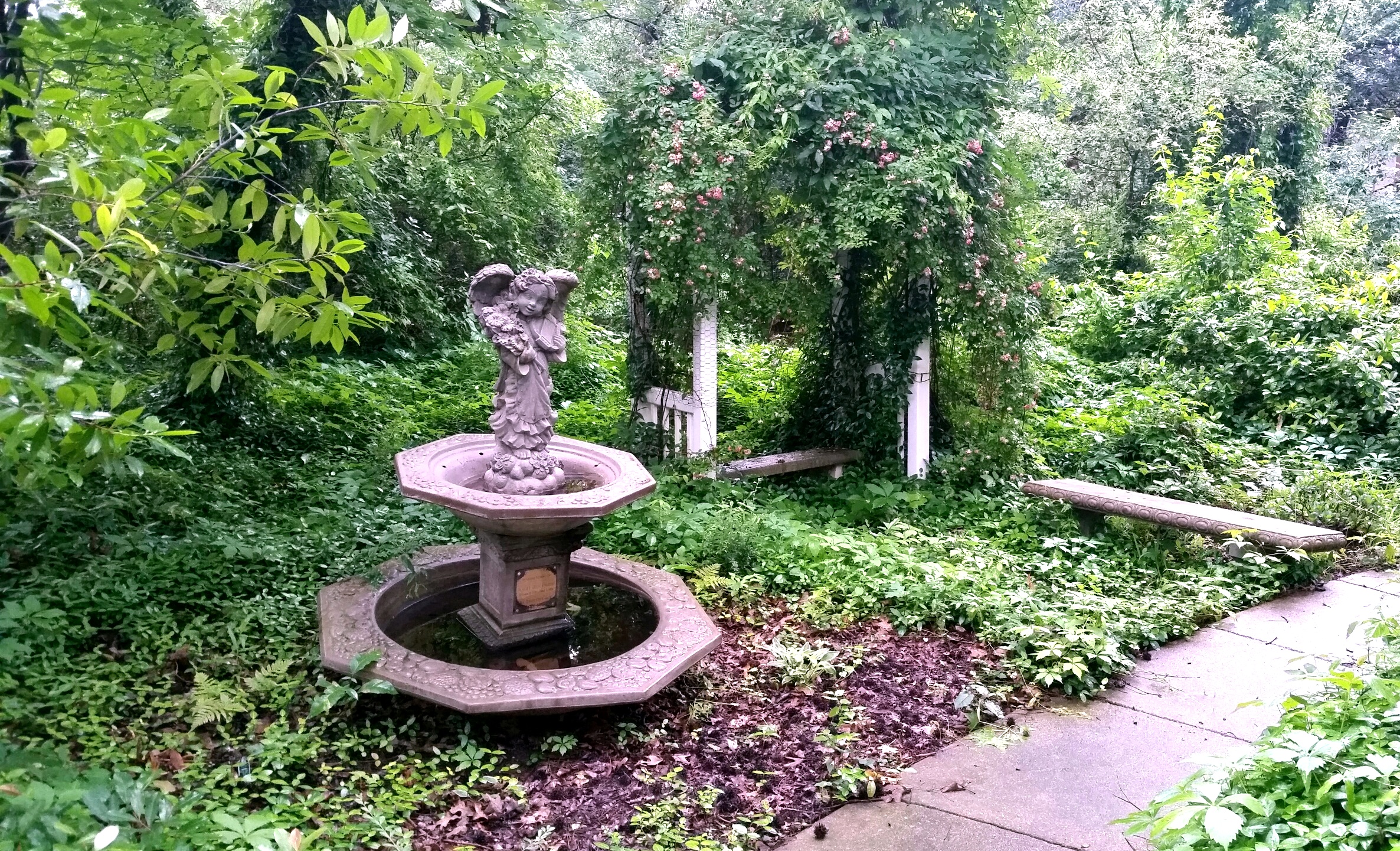 YOU HAVE HUNDREDS OF FREE ALTERNATIVES TO SITTING IN A GOVERNMENT HALLWAY.
..


...WAITING FOR YOUR NUMBER TO BE CALLED LIKE YOU ARE CATTLE
In addition to this wonderful and romantic little chapel in the woods, we can suggest beautiful - and FREE - parks, gazebos and other charming locations you can return to years later to reflect on one of the most wonderful and should be more beautiful days of your life - or pick your location - you new home or apartment or favorite spot - whether a park, at a lake or the restaurant you proposed at or first met, some couples will pick their parents or best friends house. And a Civil or Religious Officiant for your wedding and marriage license. Witnesses allowed - but NEVER required. It can just be the 2 of you. Make your wedding day YOUR wedding day.



It really IS a very important moment of your life and the quality of the day will reflect in the quality of your marriage in wonderful ways.
In DFW Metroplex Area & Need Affordable Wedding Photography?



Copyright ©: All materials on this site are copyrighted by DFWX, Dallas-Worth Wedding Exchange and Hon. Mark Ovard and may not be reproduced without express permission. 2019

www.DFWX.com Phone us at: (972) 445-1329