About the Hon. Mark Ovard

Hello!
This should tell you a little bit about myself.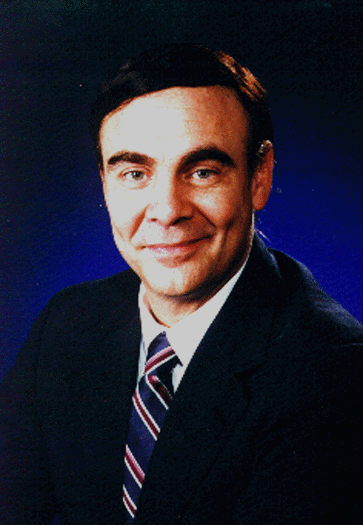 Background & Profile

Judge and Magistrate for largest Justice District in Texas (Dallas, Irving - Home of Dallas Cowboys, Addison, Richardson, Farmers Branch and Addison.) Over 1,000 jury trials.
Authorized to conduct weddings under the State of Texas Family Code, Article 8, in both the capacity as a

tenured retired Judge

and a

Minister

.


Academics:


University of Wisconsin - Madison
University of Wisconsin - Eau Claire
University of Texas law school - Austin
University of North Texas law school - Dallas
Faculty member State of Texas Judicial Training University on subjects of:
Forcible Entry & Detainer, Landlord-Tenant laws, Real Property possesion laws and Judicial Ethics under the Code of Judicial Conduct.
( In 1992 U.S. Bar declared it the best training program for courts of limited jurisdiction in the United States.)


Public Speaking Background
Studied public speaking at 4 universities (7 years) and am degreed in Speech Science. Past speech recognition includes:

Voice of Democracy Award
Texas State Debate Champion, Senior Division, Cross Examination Debate in Freshman year of college
Over 50 Debate Championships & over 50 oratory and dramatic acting 1st place wins.
Out
standing Man of the Year in Public Speaking for State of Texas
University of Texas - Austin - Debate Coach
William Jennings Bryant Award for Debate Coach of the Year
Captain of U.S.A. Speech Team in cultural exchange debates with the U.S.S.R. under President Nixon's detente' treaty with the Soviet Union.
Formal Recognition by Optimist Club, Lions Club and Veterans of Foreign Wars (VFW)


Political Involvement:
Former owner Ovard-Twedell political consulting,with over 400 successful campaigns including entire partisan roll-over of over 1 dozen counties
Responsible for the grand jury indictment, conviction and successful impeachment of numerous elected and appointed judges for gross misconduct
Over 500 elected officials, individually and in instances entire County incumbencies for all elective County positions, removed from office due to
malfeasance, corruption or incompetence by elections, impeachements or criminal convictions *
Successfully pursued sanctions and disbarment of members of the Bar for gross misconduct
Responsible for removal of organized labor officials for gross misconduct under State labor laws
Actively involved in past with the Department Of Homeland Security and F.B.I. including successful investigations and
conviction of terror cells
Delegate to District and State Republican Convention numerous times
Keynote speaker for many political, civic and business organizations
Various recognitions from political and civil organizations
Parlimentarian of Texas Republican State Convention
Personal letters of appreciation from President Richard Nixon and President Ronald Reagan
Media Manager of Reagan Re-election National Convention in Dallas, Texas

American Businessmen's Club (AMBUCS) - also past AMBUCS local chapter president
Wedding Ceremony Experience
Over 3,000 non-courthouse weddings since 1983 including radio, TV and stage. Have officiated both traditional and non-traditional ceremonies at homes,
backyards, chapels & Victorian homes - plus during plays, in Texas Stadium 50 yard line, the Cotton Bowl on stage of a Rock Concert, for Young Country
Radio, Ranger Stadium home plate - boats, marinas, area lakes, city facilities, malls ---
Ministerial & Theological Background
Theological studies at numerous accredited universities and seminaries since 1972 to date. Ordained as a Minister of the Gospel (Christian - Protestant) and as a
non-denominational minister. Formal studies include Baptist, Catholic, Lutheran, Methodist, Church of England - and non-denomination Christianity. Studies at
accredited universities include Judaism and most major Eastern religions.
Personal Profile
Age: 56

Married, 7 children, 3 grandchildren

Native Texan; no hard Southern Accent