Guardian Of Eden: Discussion of CLEAN UP OF SEVERE Toxic Black Mold Contamination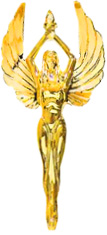 GUARDIAN OF EDEN

This page includes cut-and-paste from various other sources, but may provide useful information


SERIOUS MOLD BUILD UP AND REMOVAL CHALLENGES...


A major black mold contamination problem can be very real and very difficult to clean up and eliminate. The information below is GENERAL information and your circumstance might be different or even more complex.


WHILE WE DO NOT BELIEVE MOLD CONTAMINATION IS AS PANIC A SITUATION AS OFTEN BELIEVED, THIS DOES NOT MEAN YOU SHOULD SIDE STEP ANY SAFETY STEPS.


This page addresses options that you may have if you discover a serious mold outbreak - usually meaning finding that a wall, area of your house, or sink area is SERIOUSLY contaminated with mold.


PLEASE FOLLOW INSTRUCTIONS CAREFULLY...


1. WEAR THE CORRECT SAFETY GEAR AND CLOTHING
When you clean up mold, you will be risking putting mold spores into the air - which you could both breathe in and it can land on your clothing. For a major clean up, wear full clothing (long pants, long shirt, etc), rubber gloves, an N95 respirator, and eye protection (safety goggles.) It might be a good idea also to wear a rainsuit - because this is easy to rinse off OUTSIDE when you are done. DO NOT SKIP SAFETY CLOTHING!

Remember, when you are done, mold spores may be on your clothing. So remove it carefully - possibly best done in your garage - and promptly take a hot shower to wash away any residual mold spores and any clean up materials you used.


2. MAKE SURE THAT YOUR CLEAN UP DOES NOT SEND MOLD SPORES INTO THE AIR THROUGHOUT YOUR HOUSE!


While mold needs moisture to grow and thrive, drying it out does not immediately kill it. If you scrape or sand dry mold, you will send mold spores into the air by the millions - which then float throughout your house and starting a new colony whether they land on a dark, moist spot.


Use plastic painter's sheeting to shield off the area you are working on from the rest of the house.


Using bright fluorescent lighting will help kill mold spores that might become airborne.


Do not work on any area with mold that you have not FIRST wetted with a mold-killing formula.



3. YOU MAY NEED TO REMOVE AND DISPOSE OF MATERIAL


If mold has DEEPLY contaminated drywall, you make have no good option but to tear it out and replace it. Drywall is very pourous and most is permanently damaged by water. However, you probably can realize quite a money-savings if YOU remove the infested drywall yourself and then hire someone to install new drywall. If new drywall is installed, use "GREEN" drywall. It only costs a dollar or two more per sheet, but is resistant to water damage.


<>

IF you are going to tear out drywalling, wet it generously FIRST with your clean up solution. However, it could be at less than full concentration if you are merely going to tear or cut out the drywall. Put any material you remove while still wet into thick trash bags and dispose of them. You are NOT disposing of any substances considered toxic waste (you can leave it out for the trash). HOWEVER, you should RINSE OFF the bags once outside to avoid risk to others. Just wash the bags off into the yard or gutter. If you are using boric acid, hydrogen peroxide and vinegar, you are causing NO environmental damage.

<>

<>

4. POWERFUL MOLD KILLER FORMULA

This is the STRONGEST you should mix your formula. This WOULD cause a bleaching effect on any wood or cloth, WILL damage eyes if direct contract, and MUST be monitored after usage for at least 12 hours (meaning do not leave the location).
The reason for monitoring is in the extremely rare event that the hydrogen peroxide causes excessive heat build up - which it can do if in contact with certain metals and organic substances:

YOU CAN REDUCE THE POTENCY AND STILL HAVE A VERY STRONG MOLD KILLER BY INCREASING THE AMOUNT OF WATER.
YOU MUST WEAR ALL SAFETY CLOTHING - AND ABSOLUTELY EYE GOOGLES (not just glasses), an N95 BREATHING FILTER and RUBBER GLOVES



< style="color: rgb(0, 0, 153);">3 PARTS WATER

< style="color: rgb(0, 0, 153);">1 PART 35% HYDROGEN PEROXIDE

< style="color: rgb(0, 0, 153);">1 CUP BORIC ACID FOR EACH 1/2 gallon of mixture

You can substitute 1 part water with 1 part vinegar.

Some believe this adds to the long term killing effect of the absorbed boric acid.

<>

<>

DO NOT MIX UP MORE THAN YOU WILL USE WITHIN 4 HOURS.

The hydrogen peroxide will decompose and use its concentration. If you do store it, store it in total darkness and do not seal the lid TOO tightly in case the bottle expands.

Again, you can reduce the strength by as much as 3 times the amount of water and still have a very potent mold killer - that is much easier and safer to use.

5. HAVE CLEAN WATER AVAILABLE - either a hose with a noozle you can IMMEDIATELY turn on - or a large bucket of CLEAN water - as a safety precaution.

6. BEFORE DISTURBING ANY SURFACE WITH MOLD, SPRAY UNTIL SOAKING WET WITH THE MIXTURE AND LET IT SOAK IN A FEW MINUTES. Again, be careful your eyes are protected. Hydrogen peroxide and boric acid both can damage eyes permanently. If you get the mixture in your eyes - IMMEDIATELY flush your eyes with clean water. If you get the mixture on your skin, simply wash it off.



7. YOU SHOULD RUB, SCRAP, SAND OR REMOVE MOLD ONLY WHEN IT SOAKING WET WITH THE MOLD KILLING MIXTURE - to prevent its spread.


The spores are invisible to you. You do not want to send mold spores into the air - which will happen if you sand or scrap the mold while it is dry. This means if you are going to be doing any sanding (as with wood), you will have to use/buy a WET sander so you are not shocked while sanding.



8. REPEAT THE SCRAPPING PROCESS OVER AND OVER AND OVER - as you are removing a layer of DEAD mold each time.

Remember, keep it WET.



9. A MOLD COLONY WILL REACH DEEPING INTO ANY POROUS MATERIAL

- including wood, stone, cermanic tile, grout, drywall, paneling and wallpaper.

10. AFTER YOU THINK YOU HAVE REMOVED IT ALL, SOAK THE SURFACE REPEATEDLY TO KILL THE MOLD COLONY BELOW THE SURFACE.

11. NOW IS WHEN PATIENCE PAYS OFF TO COMPLETE THE JOB RIGHT.
Let the surface dry out completely. This can take 48 hours. As the mold dies and dries, it will contract - making it highly absorptive of you final wetting with the mold killing mixture. Wet it to soaking wet. Let this also completely dry.

12. WASH, DUST AND VACUME ALL SURFACES IN THE ROOM - WEARING YOUR SAFETY GEAR

13. SOLVE THE PROBLEM
There was a mold problem for a reason. That reason? Moisture in a dark space. If this problem is not solved, ultimately mold will return.
To prevent the few mold spores deeply rooted in the pourous surface from reforming a colony, you may wish to polyurethane brush coat the surface. You could use a satin finish to avoid the high shine look.
Your problem was caused by a moisture problem. This may mean fixing a leaking pipe or drain, putting sealer on that area of concrete slab, having torn out and NOT replacing carpeting (damp carpeting and old rags are THE favorite spot for mold to grow).
If necessary, add a small ventilation fan - but DO NOT do this for a couple weeks. If a basement or other area with moisture build up is particularly difficult to eliminate, adding a dehumidifier and using UV lighting is your best option.
It would be wise to leave BRIGHT UV (fluorescent lights) on 24/7 for a few days to kill any airborne mold spores from your clean up.



15. INSTALL A GREAT AIR FILTER THAT USES VERY FINE DISPOSABLE OR REMOVABLE/WASHABLE FILTERS.

Ionic filters and typical air conditioning/heating filters will not work. Remember, it is only the mold that is in the air that poises health risk - with air borne mold coming from a mold colony.

14. ACCEPT THAT THE JOB IS DONE
Do not let fear of returning mold, wondering if your house is now dangerous or otherwise fixate on a problem you have eliminated. Time to time, you may want to check for moisture build up.



15. KEEP PERSPECTIVE


While a severe toxic black mold buildup in your home is a very real and potentially dangerous problem, mold is not the same as virus where you could become infected by a single virus which then multiples within your own body. It is HIGH LEVELS of mold - that then becomes the health danger.

GO BACK TO THE GUARDIAN OF EDEN MOLD CLEAN UP PAGE



What is below is just cut and paste from other information. It may or may not be helpful.




<>

<>

Mold Removal Tips and Safety Precautions

Mold Cleaning Tips
Porous materials from which microbial growth cannot be adequately cleaned must be removed from the building.

Boric acid (borax) or hydrogen peroxide is very effective at killing molds. They do not have an odor and are recommended for people with chemical sensitivities. However, small minorities of people have reported sensitivities to boric acid.

Mold spores remain allergenic and toxic even when dead.

Vacuuming may temporarily increase exposure to mold spores. The spores can pass through ordinary vacuum bags and remain suspended in the air for hours or days. Central vacuums that vent outside are recommended, or vacuums fitted with HEPA filters and micro-filtration vacuum bags to help minimize this exposure.

Carpet cleaning should be performed by trained professionals that utilize hot water extraction. Ensure that the cleaned carpets dry out in less than 24 hours. Chemical cleaning methods can leave a residue that attracts soil and other contaminants.

A HEPA (High Efficiency Particulate Air) air cleaner, with or without a charcoal filter, can be utilized in addition to source removal and ventilation to remove unwanted airborne contaminants. Relying on an air cleaner alone to solve a significant mold problem is insufficient.
Safety Precautions
Spores are easily released into the air when moldy material is dried out. Mold counts are typically 10 to 1000 times higher than background levels during the cleaning of mold damaged materials. Take steps to protect your health during cleanup. When working on mold patches, always protect yourself with an appropriate facemask. For small localized areas, use an inexpensive disposable face mask (N95).



Never mix ammonia detergent with bleach, as it can release dangerous chlorine gas.

Always ventilate your work area when using bleach (Clorox). If possible, open two opposite outside doors or windows. A fan will increase airflow. Position it (the fan) so that the Clorox fumes are directed away from the breathing zone.

Never use a gasoline engine indoors (e.g. pressure washer, generator, etc.)—You could expose yourself and your family to carbon monoxide.

If you see moisture condensation on the windows or walls, it is also possible that you have a combustion problem in your home. It is important to have sufficient fresh air available for fuel burning appliances, such as the furnace, water heater, stove/range, clothes dryer, as well as a fireplace. A shortage of air for these appliances can result in back drafting of dangerous gases such as carbon monoxide into the home. To prevent back drafting of air, you need either open vents or a ventilation system that brings fresh air into the home to replace air that is exhausted out. Have your local utility company or a professional heating contractor inspect your fuel-burning appliances annually.
Hidden Mold

In some cases, indoor mold growth may not be obvious. It is possible that mold may be growing on hidden surfaces, such as the back side of dry wall, wallpaper, or paneling, the top of ceiling tiles, the underside of carpets and pads, etc. Investigating hidden mold problems may be difficult and will require caution when the investigation involves disturbing potential sites of mold growth—make sure to use personal protective equipment or consult an environmental professional for help (e.g., an industrial hygienist or indoor air quality consultant).




Stachybotrys chartarum has been associated with more severe health effects in some people. While there are only a few molds that are truly black, many can appear black. Not all mold that appears to be black is Stachybotrys. [http://www.aiha.org/GovernmentAffairs-PR/html/mold-consumer.htm]

The presence of black mold does not necessarily mean Stachybotrys mold is present

"Black mold" or "toxic mold" are terms often used to describe Stachybotrys chartarum (atra), a mold that has received much media attention in recent years. This slow-growing fungus REQUIRES CHRONIC OR SEVERE WATER DAMAGE TO CELLULOSE-BASED MATERIALS (such as sheetrock, wood, cardboard, paper or jute-backed carpeting) in order to grow. It does not grow on bathroom tile.

Stachybotrys (black mold) spores die quickly after release but, like all mold spores, they REMAIN ALLERGENIC AND TOXIGENIC EVEN WHEN DEAD. In order to eliminate the hazard, the mold growth and mold spores themselves must be physically removed, not just treated with a biocide (such as Clorox).

Chronic exposure to black mold toxins ("toxic mold") has been reported to cause cold or flu symptoms, sore throats, diarrhea, headaches, fatigue, dermatitis, intermittent hair loss, generalized malaise, or other health-related problems. Medical experts suspect Stachybotrys black mold may often be involved in ailments complained about in sick-building syndrome.

In 1997, black mold (Stachybotrys) was linked to a Cleveland cluster (1993-1994) of idiopathic pulmonary hemorrhage in infants (bleeding lungs). The CDC has since said further investigation is required in order to establish any link.

Other similar cases have been reported, including a case study published in November 1999 in the National Institute of Environmental Health Sciences (NIEHS) journal Environmental Health Perspectives entitled Infant Pulmonary Hemorrhage in a Suburban Home with Water Damage and Mold (Stachybotrys atra). This case study was authored by MOLDetect's Susan Flappan.

Researchers have theorized that infant lung bleeding is caused by potent mycotoxins or trichothecenes produced by Stachybotrys (black mold). They believe tricothecenes are poisons that inhibit collagen production, the protein that gives strength to capillaries. Thus, the black mold does not directly cause infant fatalities; however the black mold toxins can weaken capillaries and make them more likely to burst under the stress of illness or smoke. Initial descriptions of Stachybotrys dates back to the 1930's, when Russian scientists blamed it for the deaths of horses and other animals in the Ukraine after black mold was found in straw and feed. A few years later, Russians reported respiratory problems, inflammations, fever, headache and fatigue from sleeping on straw-filled mattresses that contained black mold, or after burning old mattresses.

Researchers once believed that black mold (Stachybotrys) only occurred in 1 to 3% of homes, and that the spores were rarely airborne because the mold colonies are so slimy. However, in 1997 while working as an environmental health specialist in the Allergy Section at Children's Mercy Hospital, MOLDetect's Susan Flappan found that Stachybotrys mold was present in 30 to 40% of the asthmatic/allergic patients' homes she investigated. "We were surprised," Flappan said. "This mold was supposed to be very infrequent, very rare. We found it was a lot more common problem than we ever thought it would be." In Flappan's mold study, 69% of the Stachybotrys-positive homes had airborne spores, with concentrations ranging from 84 to 8,400 spores per m3. While "black mold" spores are slimy when wet, they become powdery when dry and therefore can easily become airborne. Home Assessment for Indoor Allergens

Dr. Eckardt Johanning, an environmental health specialist at New York's Mount Sinai Medical Center, has found that black mold toxins can cause mood changes, memory loss, and immune dysfunction, besides sore throats, headaches, upper and lower respiratory ailments, dermatitis, eye irritation and general tiredness. In 1999, the Kansas City Star quoted Susan Flappan saying, "I think it's a missing link to a lot of questions we've had. We've had patients go from doctor to doctor without any explanation of what is wrong. Once they get rid of the Stachybotrys problem, their life gets better."

Though scientists don't understand all the effects of black mold, Sidney Efross of the EPA in San Francisco says, "There's probably nothing we can call a safe level" of Stachybotrys.

NOTE: JUST BECAUSE YOU SEE BLACK MOLD GROWTH DOES NOT NECESSARILY MEAN IT IS STACHYBOTRYS .

MEDICAL NOTICE

Warning! Infants (less than 12 months old) who are experiencing non-traumatic nosebleeds or are residing in dwellings with damp or moldy conditions and are experiencing breathing difficulties should receive a medical evaluation to screen for alveolar hemorrhage.

Individuals with persistent health problems should see their doctors for a referral to physicians trained in occupational/ environmental medicine or related specialties with knowledge about these types of exposures. [NYC Guidelines]

<>

<>Mold and mildew is a vegetative growth, and NOT a type of dirt to be cleaned. It is produced by a tiny plant of the fungus family. It can sprout on most surfaces especially if a food source is present for the minifungus to thrive on, especially on paper and wood. Additionally, mildew can grow on the dirt and soil on them, especially in dampness. Mold spores (seeds) exist everywhere and will grow when the conditions are right. The optimal conditions for growth are 77-88 degree Fahrenheit temperature; moisture-70-98 percent relative humidity; dark and poorly ventilated environments. Your first line of attack is hydrogen peroxide which is an oxidizing agent (JUST LIKE CHLORINE BLEACH) and should kill the mildew on contact within several minutes. However, hydrogen peroxide is a far safer substitute. Its chemical formulation is H2O2. As the excess molecule of oxygen is released during the oxidizing process, H2O (water) remains as its residue.For a simple mold problem, such as build up in bathroom grouting between tiles, just apply until very wet, agitate with a stiff brush, allow chemical to dwell for 10-15 minutes, and wipe clean. If problem persists, repeat process several times. Allow to air dry. Wear rubber gloves and goggles. Place an inexpensive drop cloth onto the floor for protection since chlorine bleach will leave white bleach spots. Spray solution onto affected areas, agitate with a scrub brush or stiff pad. Allow to stand for several minutes. Wipe down with a damp cloth. Then, thoroughly rinse areas with clean water.




Has allergy testing revealed that you are allergic to molds? No problem! There are some definite action steps you can take to control mold growth, and thus your mold-related symptoms:
Clean your house regularly, particularly the kitchen and bathroom, to prevent the growth of mold in moist areas. Mold tends to build up in damp carpeting and rags.

Fix leaky plumbing.

Control temperature and humidity. Central air conditioning is best. Use a dehumidifier to keep the relative humidity at 35-50%. Use a simple humidity gauge to regularly measure the humidity level.

Increase ventilation. While showering or using the dishwasher, use an exhaust fan to remove water vapor from the air.

Thoroughly clean or remove water-damaged carpet or upholstered furniture.
Where molds hide...
If your house has a musty-smelling, stale odor, you might have a problem with mold growth. Molds often accumulate in the kitchen, bathroom, and basement, where moisture levels are higher than other parts of the house. Molds are actually microscopic fungi that produce spores. In most of the United States, the regular outdoor mold season is from spring to late fall. The season lasts longer in warmer, more humid climates. Indoor mold can grow year-round and cause perennial allergy and asthma symptoms if not properly controlled.
Aside from the damage mold growth can do to furniture and clothing, airborne mold spores can cause a range of symptoms, including a stuffed-up nose, eye irritation, wheezing, shortness of breath, and fever. Exposure to common household molds (e.g., aspergillus, fusarium) has also been implicated as the main cause of fungal sinusitis. After exposure to certain molds, people with weakened immune systems (e.g., the elderly or patients who have undergone chemotherapy) are particularly susceptible to life-threatening infection from fungus.
What molds need...
According to John Bower, President of the Healthy House Institute in Bloomington, Indiana, "For mold to grow, there are four requirements: food, air, water, and a good temperature. Since mold will eat almost anything, there is always air available, and mold likes the same temperature as people, the only way to fight it is to control moisture. The best way to deal with mold is to dry it out, clean it up, and keep it dry."
Clean your house weekly, and find the source of any musty odor. Look in the clothes hamper, refrigerator tray, humidifier basin, and garbage pail. Remove mold with a mild bleach and water solution (1 part bleach to 10 parts water), a spray bottle of 3% hydrogen peroxide, or other mold-removal products. Be careful using common household cleaners, as they may irritate the respiratory passages. Keep in mind that mold is very difficult to remove from carpet or upholstered furniture. Houseplants tend to grow molds and should be removed from the home if your mold allergy is severe.
Control heat and moisture
Decrease moisture inside the house. Fix any leaky plumbing that might create moisture. Pick up spills when they happen. Hang damp towels to dry. Avoid putting wet or damp clothing in the clothes hamper.
Control mold growth by simultaneously regulating the temperature and relative humidity in your home. Relative humidity is a ratio of the amount of moisture present in air compared to how much moisture that air has the potential to hold. Where you live and how humid the air is outside can effect your ability to control the relative humidity indoors. Warm air can hold more moisture than cool air. Molds grow best in a humid environment at temperatures between 77°F and 86°F. Therefore keep your home as cool (65-75°F) and dry as you can. Central air-conditioning works best, although window-unit air conditioners are effective for single rooms. Use a dehumidifier to keep the level of moisture in the house to a minimum. Use a humidity gauge to make sure the relative humidity is between 35% and 50%.
In addition to using a dehumidifier, increase ventilation to reduce indoor moisture. Everyday activities like showering, draping wet towels, or using the dishwasher can increase indoor humidity. If possible, use exhaust fans that are vented to the outdoors to remove excess water vapor. Clean or replace shower curtains once they start growing visible mold. Plastic shower curtains can be washed in the clothes washer (but don't put them in the dryer).
Replace carpeting or upholstered furniture (or any absorbent material) if it becomes moldy. Consider removing carpeting completely, especially in a humid basement. Check your home's foundation and basement for cracks that may let moisture into your home. Keep the basement clean and dry, and do not use it as a living area if moisture continues to be a problem.
Here are some products you might consider using:
Mildew-resistant shower curtain

Dehumidifier

Mold and mildew cleaners
All Guardian Of Eden Products: Click here

Sea Salts page: Click here

Home Page: Click here

To email us: dfwx@hotmail.com