About the Hon. Mark Ovard (ret)...
Hello!
This should tell you a little bit about myself.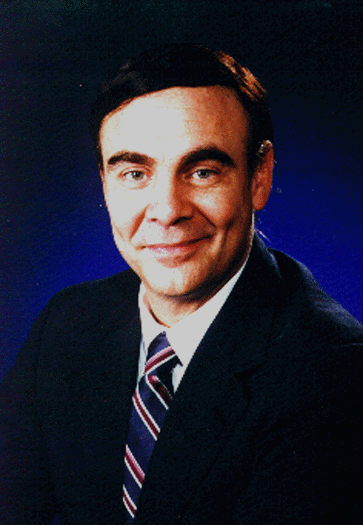 Background & Profile

Judge, Justice of the Peace and Magistrate for largest Justice District in Texas (Dallas, Irving - Home of Dallas Cowboys, Addison, Richardson, Farmers Branch and Addison.) Over 1,000 jury trials.
Authorized to conduct weddings under the State of Texas Family Code, Article 8, in both the capacity as a

tenured retired Judge

and a

Minister

.


Academics:


University of Wisconsin - Madison
University of Wisconsin - Eau Claire
University of Texas law school - Austin
University of North Texas law school - Dallas
Faculty member State of Texas Judicial Training University on subjects of:
Forcible Entry & Detainer, Landlord-Tenant laws, Real Property possesion laws and Judicial Ethics under the Code of Judicial Conduct.
( In 1992 U.S. Bar declared it the best training program for courts of limited jurisdiction in the United States.)


Public Speaking Background
Studied public speaking at 4 universities (7 years) and am degreed in Speech Science. Past speech recognition includes:

Voice of Democracy Award
Texas State Debate Champion, Senior Division, Cross Examination Debate in Freshman year of college
Over 50 Debate Championships & over 50 oratory and dramatic acting 1st place wins.
Out
standing Man of the Year in Public Speaking for State of Texas
University of Texas - Austin - Debate Coach
William Jennings Bryant Award for Debate Coach of the Year
Captain of U.S.A. Speech Team in cultural exchange debates with the U.S.S.R. under President Nixon's detente' treaty with the Soviet Union.
Formal Recognition by Optimist Club, Lions Club and Veterans of Foreign Wars (VFW)


Political Involvement:
Former owner Ovard-Twedell political consulting,with over 400 successful campaigns including entire partisan roll-over of over 1 dozen counties
Responsible for the grand jury indictment, conviction and successful impeachment of numerous elected and appointed judges for gross misconduct
Over 500 elected officials, individually and in instances entire County incumbencies for all elective County positions, removed from office due to
malfeasance, corruption or incompetence by elections, impeachements or criminal convictions *
Successfully pursued sanctions and disbarment of members of the Bar for gross misconduct
Responsible for removal of organized labor officials for gross misconduct under State labor laws
Actively involved in past with the Department Of Homeland Security and F.B.I. including successful investigations and
conviction of terror cells
Delegate to District and State Republican Convention numerous times
Keynote speaker for many political, civic and business organizations
Various recognitions from political and civil organizations
Parlimentarian of Texas Republican State Convention
Personal letters of appreciation from President Richard Nixon and President Ronald Reagan
Media Manager of Reagan Re-election National Convention in Dallas, Texas

American Businessmen's Club (AMBUCS) - also past AMBUCS local chapter president
Wedding Ceremony Experience
Over 3,000 non-courthouse weddings since 1983 including radio, TV and stage. Have officiated both traditional and non-traditional ceremonies at homes,
backyards, chapels & Victorian homes - plus during plays, in Texas Stadium 50 yard line, the Cotton Bowl on stage of a Rock Concert, for Young Country
Radio, Ranger Stadium home plate - boats, marinas, area lakes, city facilities, malls ---
Ministerial & Theological Background
Theological studies at numerous accredited universities and seminaries since 1972 to date. Ordained as a Minister of the Gospel (Christian - Protestant) and as a
non-denominational minister. Formal studies include Baptist, Catholic, Lutheran, Methodist, Church of England - and non-denomination Christianity. Studies at
accredited universities include Judaism and most major Eastern religions.
Personal Profile
Age: 56

Married, 7 children, 3 grandchildren

Native Texan; no hard Southern Accent
*There are hundreds of past stories to tell but do not. But this one just happened and it is unusual - and with a lesson in it.
How U.S. Senator Kay Bailey Hutchison lost her 2010 campaign for governor in 1999.
<>
In 1999, U.S. Senator Kay Bailey Hutchison of Texas engaged in a seeming minor but intolerable corrupt act. A woman named "Kay Hutchison"
won a primary election for a District Clerk position, making her the candidate against an incumbent District Clerk oft used for political cases to select
specific judges who would make political, rather than legal, decisions. Senator Hutchison was a supporter of the incumbent.>
In an extraordinary act of corruption, Senator Hutchison claimed that she had exclusive rights to use the name "Kay Hutchison," (actually her married name)
so the woman born as Kay Hutchison should have run on her ex-husband's name (even though in divorce the woman had been awarded her maiden name back.)
Exactly everyone knew any woman can run for office in her real name and demanding she run in the name of an ex-husband for Senator Hutchison's
sake was absurd and the grossest possible insult to women.
Senator Hutchison and incumbent District Clerk selected certain judges to order the woman removed from the ballot. They ordered the woman - who had already
won the primary election by the voters - be removed and banned from running for any office - then ordered no other candidate in either political party could run
against the incumbent either, essentially declaring democracy has been banned and summarily ruled the incumbent was just given another term. Other judges turned
a blind eye, none daring to challenge the famous and politically influential U.S. Senator.
All county officials had been warned in writing by Mark Ovard if they actually carried out what they were trying to do, none would remain in office. They proceeded
anyway.
All were doomed by it. Even the apathetic bystander incumbents It doomed all incumbents. 100% removal for every County office - nearly 100 elected officials
removed. That District Clerk, all other County-wide officials and all county judges

- all - were removed from office by the voters. Not one survived. They were swept
out in mass completely. All had been warned repeatedly. Not one of them believed that possibly could happen. None ever do. Many had been in office for decades.

Senator Hutchison also had been warned in writing by Mark Ovard before finalizing what amounted to the most gross possible corruption - using her U.S. Senate
position to literally eliminate democracy in that election - she would never be able to move to any other position. At one point she was considered a V.P. candidate
to McCain who was looking for a female candidate. That was stopped and by recounting the 1999 incident to his campaign staff.
Ten years is a long time. Who would remember a District Clerk's election that didn't happen a decade earlier and that was in only one County anyway. To claim it
would affect her run for governor in the next century would seem totally irrelevant and unrealistic. Over 10 million emails had been sent on this back then, entirely
off the poltical chart. Politicians can only see the world of politics and have blinders otherwise. If it isn't directly in front of them politically they never see it at all.
This is why they are so stunned when they are removed or defeated. They truly did not believe it possible.

She announced she was going to run for Texas governor in 2009.
Promptly, she was reminded of the 1999 incident and informed therefore she could not win. Certainly she figured it an absurd claim. A U.S. Senator actually is a
higher position than governor. She has over 80% approval rating, the polls showed she had a 3 -1 lead, the most liked and well known Republican official in
Texas, and she had millions upon millions in her campaign funds, therefore an impossible election to lose. Besides, Mark Ovard wasn't even in Texas anymore.
By every measure she could not possibly lose.

But that didn't matter. He sent Senator Hutchison's campaign a letter reminding of the 1999 incident informing that the Senator faced a devastating lose if she ran
for a different position. Of course she ran for governor anyway.

Instead, she was obliterated in the Republican primary.

Senator Hutchison not only lost the Republican primary in the state, she couldn't even make a run-off and barely got more votes than a 3rd unknown candidate who
entered the race. A 3-1 lead had been changed to a 3-1 lose, something most political analysts would claim is a statistical impossibility short of a highly publicized
felony conviction.
<>
Corrupt officials come to believe they get away with what they do. Most people in general believe is there isn't some repercussion quickly there never will be one.
There are so many people dancing around incumbent officials telling them how invincible and popular the incumbent is, praising the officials and acting like their
best friend because it is to their own benefit to do so. But that is illusion and an easy ego-mania to fall for. Mark Ovard has shown this is true without exception
for over 500 officials from the local and county, to state and federal level, individually or in mass. None ever believed it possible they would be removed or defeated.
All were. Ego will not allow one of those to acknowledge the reason they lost either. They will always blame others and other factors - anything and anyone but themselves.
>
"All it takes for evil to prevail is for good people to do nothing." Contrary what most people believe, it takes very little effort to defeat, remove and block corrupt
elected officials from the lowest to highest positions.

For those who are spiritual, there is one other possible factor and one Mark Ovard lectured on to literally thousands of officials on in the past - with numerous legal organizations
declaring it the best ethics training course in the County. For those who believe in God, there also is the reality that God would hate a corrupt official more than anyone else -
more than a murderer or rapist, a child abuser or thief. Because none of those took a oath. It is one thing for a person to not follow God's rules of behavior. Everyone will
break those. It is an infinitely more dispicable to double-cross God upon an oath and that is what a corrupt official does.

A politician and official would rather lose every vote than to lose God's vote and for reasons more than just an election outcome. In a blink of an eye a person's entire life and
future can be destroyed and that's in God's hands. But corrupt politicians come to believe their holding office gives them great power and power/ego is their god. But their god
of self is not a god that makes or stops a stroke, heart attack or cancer, not a god that can save or wreck a marriage. It is a trivial and ultimately powerless god for all things that
most matter.

It is usually only after removal do corrupt officials come to understand what they most lost. It was not losing their political position. They lost their legacy - forever. They are
seen by the community, by others and even by relatives and friends who keep silent as a dispicable person. That is ultimately how the person is remembered by the
community and by those who know the person. They are remembered as that corrupt person. That is what is their perpetual legacy in this world. They may not fair well
on Judgement Day either. God despises no one more than corrupt officials because they double-crossed God on their oath. Anyone who has a duty upon an oath should
execrise great caution and diligently do those duties as if their future in this life and beyond depends on it - because it does.

Most would claim those corrupt officials lost due to political tactics and efforts. Certainly that may well apply and be reason. Spiritual people say it is because they lost
God's favor and instead God's anger. That also may well be true. But both may actually be the same. Whose calling are those making those efforts and campaigns to remove
corruption officials answering?

"What you bind on earth so shall it be bound in heaven." If good people, even just a few or even just 1, calls for - openly declare - the removal of a corrupt official with
no personal benefit in doing so, and pursues this rentlessly and faithfully, it will happen. Always.