Product Description: Guardian Of Eden Combination Packs
BODY PURIFICATION & SEA SOAK plus Magnesium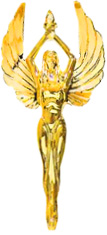 G

UARDIAN

O

F

EDEN

Sea Soak

(Sea Salts plus Magnesium)
Combination Pack for Bathing

Once or twice a week (or whenever you wish), be prepared for the most relaxed nap or bedtime peaceful sleep after a long warm or hot bath in this combination. Suitable also for spas, jet tubs, hot tubs and foot spas. The first time you use this product combination, you will feel your skin a bit tingling in a very refreshing manner.

(For

Instant Order Processing

phone us at 352 563-5200

Order Online Below.

For other ordering options,

Click Here




GUARDIAN OF EDEN
Sea Soak
(Sea Salts plus Magnesium)


GUARDIAN OF EDEN


BODY


PURIFICATION


For Removal of Body Mites
& other skin contaminants and infestations


(Not for Internal Consumption)



Guardian Of Eden
Sea Soak
(Sea Salts blend plus Magnesium)
PLUS G.O.E. BODY PURIFICATION
Combination Pack



Contains 10 pounds Sea Soak and 1 gallon Body Purification


(These shipments weight 20 to 40 pounds each)





1 Guardian Of Eden Combination Pack
10 Pounds G.O.E. SeaSoak & 1 gallon G.O.E. Body Purification
$56.23 plus 18.14 S&H





2 Guardian Of Eden Combination Packs
20 Pounds G.O.E SeaSoak & 2 gallons G.O.E. Body Purification
$92.42 plus $26.23 S&H




BLUE COBALT DROPPER BOTTLE

(Available ONLY with order of H2O2 Product above - can not be ordered separately)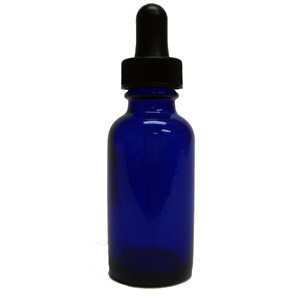 Blue Cobalt Glass Dropper Bottle with Glass Eye Dropper

This is not plastic or a plastic dropper, but real blue Cobalt glass with clear glass eye dropper.. Dropper bottle orders (no limit) shipped ONLY with orders for G.O.E. H2O2, Jutrian RX or Body Purification.


Blue Cobalt Glass Eye Dropper Bottle with Glass Eye Dropper cap $2.27 plus 43 cents shipping.


Buy With Confidence





We are a PayPal Verified Online Merchant - the largest online charge processing company - a guarantee of delivery or refund of your purchase for no-risk online purchasing.
TO GO DIRECTLY TO COMPLETE PRODUCT ORDERING - CLICK HERE
To return to Main Page - Click here
About Us
WE SUGGEST USING PAYPAL FOR YOUR PAYMENTS. However, if
you are having problems using Paypal, just give us a call.

Having a problem ordering online?
To Order By Mail

Do not want to use Credit/Debit/ATM card? To order by Check or Money Order

To Order by phone via MasterCard or VISA phone us at 352 563-5200


To email us: dfwx22@gmail.com

P.S. THANK YOU!


Copyright 1998 © : All materials on this site are copyrighted by DFWX & Guardian Of Eden and may not be reproduced without express permission.