Product Description: Books on Food Grade Hydrogen Peroxide

Guardian Of Eden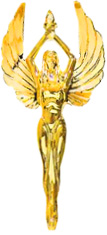 BOOKS ON FOOD GRADE HYDROGEN PEROXIDE
Please note:
These specialty books tend to be one-print-run only. When sold-out they usually
are not republished and become almost impossible to find.
THE UN MEDICAL MIRACLE OXYGEN
by Elizabeth Baker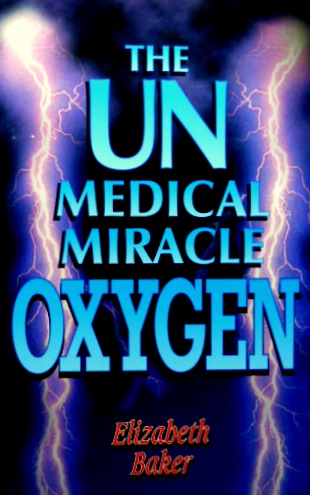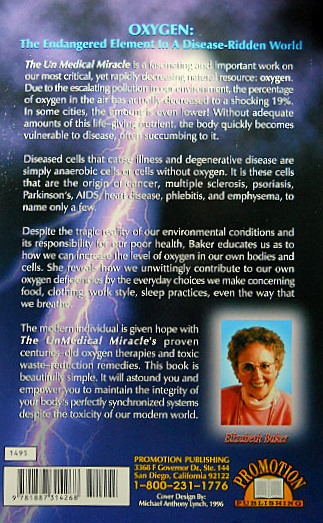 LIMITED TIME -
The UnMedical Miracle Oxygen
is FREE ONLY WITH 2 QUART G.O.E. 35% Food Grade Hydrogen peroxide
(automatically added to your order for free with a 2 quart h2o2 order)
There are the LAST COPIES OF THIS BOOK


Very easy to read so a good place to start learning, large print, 98 pages long, plus brief
sections on personal and household
usages of food grade hydrogen peroxide, how to change the concentration levels and brief glossary of words.
FREE ONLY WITH 2 QUART ORDERS Originally retailed for $14.95

If you wish to otherwise order one of the remaining copies, they're $10.50 - and this price includes free media mail shipping
SORRY ... The UnMedical Miracle - Oxygen has SOLD OUT & IS OUT OF PRINT





The One Minute Cure




by Madison Cavanaugh




This is by far currently the most read book on the topic of 35% food grade hydrogen peroxide therapy and has been featured on television.

F.D.A. rules prohibit us from endorsing the contents. The usage of 35% food grade hydrogen peroxide internally also is highly individualized. We will say that

The One Minute Cure

is excellent material well worth reading and is a very popular book. We hope you review it. We'll send it to you at no additional shipping charge

.

The One Minute Cure: $18.00

with free shipping
- less than 1/2 the original retail price




GO TO PRODUCTS ORDERING PAGE

Other Guardian Of Eden Products


CURRENT PRODUCT(S) IN STOCK: G.O.E. Sea Soak + Magnesium
(G.O.E. Custom Blended Sea Salts supplemented with Magnesium)


For G.O.E. Pool, Hot Tub & Spa 35% Hydrogen Peroxide Click here


Wholesale food grade hydrogen peroxide - Click here

World's Oldest natural pesticide dating back to Greeks and Romans - Borates - or Boric Acid


For diet and health supplement (vitamins, minerals, calcium, pro-biotics etc) click here and scroll down


Buy With Confidence





We are a Verified Online Merchant - a guarantee of delivery or refund of your purchase for no-risk online purchasing.
Shipping restrictions:
We cannot ship to a Post Office Box.
We cannot and do not ship anything to Alaska, Hawaii or any foreign country. There are no exceptions. We will only ship to the lower 48 continental United States.
We cannot ship to any military base or local, state or federal government facility.
All shipping is by ground shipment only. We cannot ship overnight or by air shipment.
Shipping usual takes 3-5 days, but may take 7-10 days.

Special note concerning shipping of hydrogen peroxide to Canada:
The Canadian Department of Natural Resources has requested that we advise on our website that hydrogen peroxide of 30% or higher concentration cannot be shipped to Canada without special authority and reporting. We do not ship hydrogen peroxide in concentrations of 30% or higher to Canada under any circumstance.

For more details on shipping restrictions and reasons click here



TO GO DIRECTLY TO COMPLETE PRODUCT ORDERING - CLICK HERE




New Section -

Guardian Of Eden

Health & Dietary Supplements


Visit Guardian Of Eden's Health & Dietary supplements page for G.O.E.'s Jutrian Rx (Brown, Green & Blue), Calcium w/ Vit D & Mag, Mega Vitamins, Hyaluronic Acid, Colon Cleaner, Veggie-Caps & Magnesium. Click here.








Guardian Of Eden Jutrian RX Click here


To Order by phone via MasterCard or VISA phone us at 352 563-5200

To email us: dfwx22@gmail.com

PLEASE NOTE: This article is for information purposes only and is not intended as a substitute for medical advice. You should consult with a physician or other health-care professional familiar with nutrition, prevention, and related health issues. Any product or statement on this or any linked web site has not been approved by or have not been evaluated or certified by the Food and Drug Administration (FDA). These products are not intended to diagnose, treat, cure or prevent any disease. Products are not offered specifically for medical purpose. Always consult your medical practitioner prior to using any substance or product for any medical condition including any product mentioned or offered here. The FDA has not approved the usage of hydrogen peroxide for any internal medical purpose.
YOU SHOULD NEVER, UNDER ANY CIRCUMSTANCE, INJECT HYDROGEN PEROXIDE INTO YOUR BLOOD STREAM and should NEVER use hydrogen peroxide internally without first consulting your qualified physician or healthcare provider. Misusage of hydrogen peroxide can cause permanent injury or death.

For more information, see www.dfwx.com/usage.htm and www.dfwx.com/answers.htm for safety precautions and safe handling of hydrogen peroxide.

READ OUR PRIVACY POLICY






Copyright 2001 © : All materials on this site are copyrighted by DFWX & Guardian Of Eden and may not be reproduced without express permission.